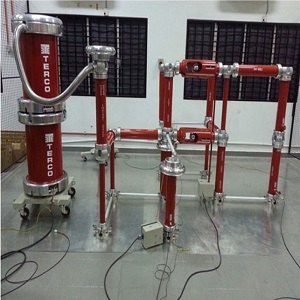 Why do we need HV test Laboratory?
Electrical equipment must be capable of withstanding overvoltages during operation. Thus, by suitable testing procedure we must ensure that this is done. High-voltage testing is done by generating the voltages and measuring them in a laboratory. High voltage tests determine if an electrical apparatus meets specified requirements. These tests can be performed on new equipment following transport and on service-aged equipment that is being considered for re-use. The major aim is to prevent in-service failures that may pose a safety hazard to staff, damage other equipment, or jeopardize service reliability which can result in substantial loss of revenue and significant repair and replacement costs.
Typical tests to be performed (depending on the equipment and as per IEC standard)
• Power-frequency withstand test: dry and wet (Up to 300kV)
• Impulse withstand test: positive and negative (Up to 420kV)
• Puncture withstand test
• Temperature cycle test
• HV DC test (Up to 400kV)
• Maximum continuous operating voltage
• Maximum system voltage
• Residual Voltage test
• Continuous leakage current
• Capacitance measurement
• Reactive power output measurement
• Maximum capacitor discharging time
• Etc.

List of main HV indoor and outdoor equipments to be tested
• Distribution transformers
• Overhead power insulators
• Electrical power cables
• Transformer bushings
• Surge arresters
• Drop-out fuses
• Switchgears
• Power factor correctors
• Etc.